Skip to main content
Digital Services
Welcome to the digital services virtual event packages hub. This site provides help and guidance to our partners who are currently working on a virtual event website.
Looking for inspiration?
Before you embark on your virtual event package, do you need to see some inspiration? Take a look at some examples to give you an idea of what you could do for your own virtual event package.
What we need from you
To deliver your project quickly and efficiently, we're going to need some "stuff" from you. Take a look at our content and asset list to start pulling together everything you need before beginning the submission process.
Girls' Night In
Whether you're dolling up or dressing down, make this 'Girls' Night In' count.
The Great Virtual Bake off
Whether you're bonkers for buns or dizzy for doughnuts, get your bake on for the causes you love.
Keep on... Walking
Put your best foot forward and clock up the 1,200 miles over three months or divide the miles between you and your pals.
Accept the challenge. Push yourself.
Complete 1,000 push-ups and help your cause push for change.
OCF
5050CF
This July, OCF are launching a month-long sponsorship event that they'd really love you to join. It's both a flexible and fun way to meet family and friends at a social distance, and a motivating challenge that will hopefully get those in your network digging deep for an absolutely vital cause.
MS Society
My MS Walk
Sign up for My MS Walk, get active and feel amazing as you raise money for life-changing MS research.
Barretstown
Climb Every Mountain
A brand new way for you to help Barretstown raise much needed funds by virtually climbing a mountain in the comfort of your own home!
Havens Hospices
30 in 30
They challenge you to run, cycle, walk or even skip 30 miles in 30 days to raise vital funds for Havens Hospices so we can continue caring for families in need.
Sense
Sense 100
From 1st August, clock up 100 miles alongside other members of Team Sense, and cross the virtual finish line together on 16th August.
Cystic Fibrosis Trust
Team CF Superheroes
Team CF Superheroes are ordinary people with an extraordinary purpose – to use their passion, powers and skills to help people living with cystic fibrosis (CF). Right now, we need superheroes more than ever.
British Heart Foundation
Virtual Collections
Creating a virtual collection to join forces with friends and family to help beat heartbreak forever.
British Heart Foundation
My Step Challenge
My Step Challenge is all about helping you get active in a safe, convenient and enjoyable way. With three different levels to choose from, you can select the step challenge that's right for you.
Kidney Research UK
My Bridges Challenge
Join them for their brand-new event 'My Bridges Challenge'. People affected by kidney disease are facing tougher times than ever before. Help raise £100k in the 'My Bridges Challenge' to continue life-saving research to free lives from kidney disease.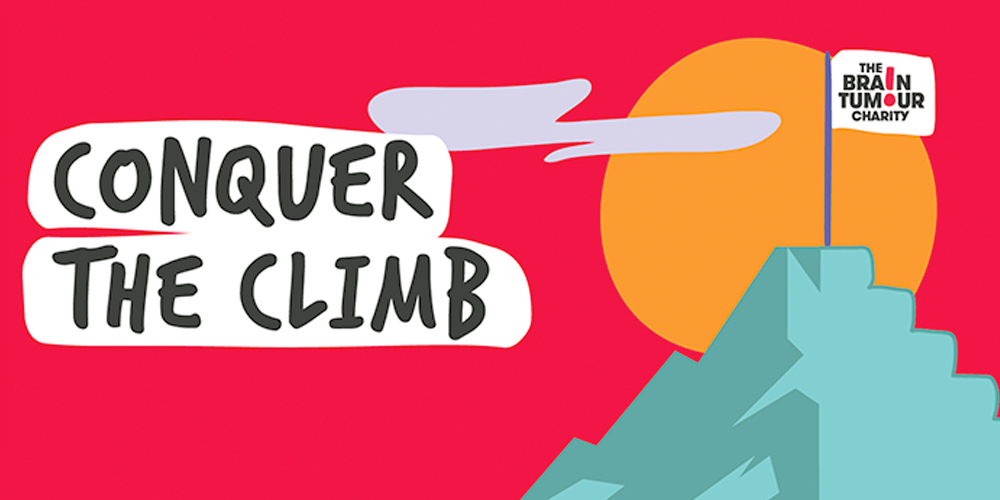 The Brain Tumour Charity
Conquer the Climb
If you've been chomping at the bit to put your fitness to the test and rise to a challenge during lockdown, then why not take part in Conquer the Climb? This is your chance to scale great heights this summer – reaching the summit of Snowdon, the Matterhorn or Everest, either inside on your stairs or outside up a local hill.